Backpacking Essentials Made Easy
Even the best packing tips are just suggestions since the way we travel varies so much. Follow our packing tips as guideline and make them your own. I teamed up with Rebates Zone to make this packing tips infographic for a quick, visual overview of how to travel like a pro.
Choose Your Bag Wisely
Take it from me: bringing the right bag along will make your traveling so much easier. I spent February with backpackers doing southern Thailand with luggage and it was absolutely exhausting. A comfy backpack or even a duffel bag would have done me good. I was originally visiting Thailand on business, so luggage would have been fine but plans changed quick. That's something you should take into consideration as well - be dynamic when planning your trips.
Packing Organization is Key
If there's one thing that stands out in this packing tips infographic, it should be this section. Bringing a toiletry kit and other organizers will make rummaging through your bag quick and painless. No one likes carrying around everything they own either, so having a spare, smaller bag for everyday is ideal. Most quality backpacks come with a top pack for this very reason. Take a look through the best Backcountry gear to get a good idea of the organizers out there.
Travel Packing Checklist
Your backpacking list will look a little different with each trip you take, slowly improving with time. Don't overthink on your first go, just pack the essentials and keep your list handy on your phone. Mine's easily accessible on Evernote and I add things to it while I'm traveling. If I end up buying something that stays in my pack, it goes on the list so I don't forget it for next time. Same goes for throwing things out that I don't need anymore. Great example: I used to travel with mosquito coils, but found it was just easier to get repellent wherever I was staying.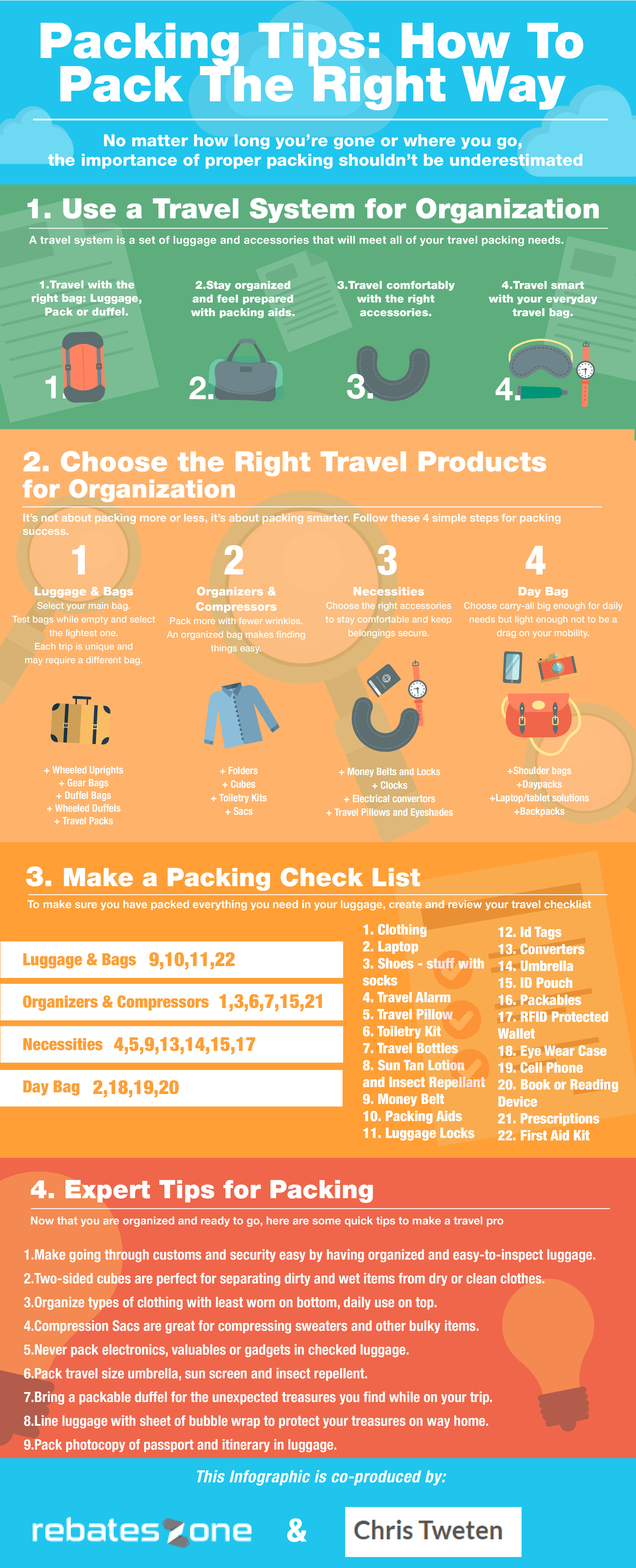 Join our mailer for more travel tips!