Thailand Travel Blog Game Stupid
My Thailand travel blog game has been absolute shit so far. Non-existent, you could say. If I weren't buckling down to get some writing done now, Dr. Dre's Detox might have come out sooner. I've spent a couple months here and many have been wondering what I've been up to since I hardly use social media, kappa.  There's a lot that's lost in simply posting on social media though, you can only capture so much without long form text.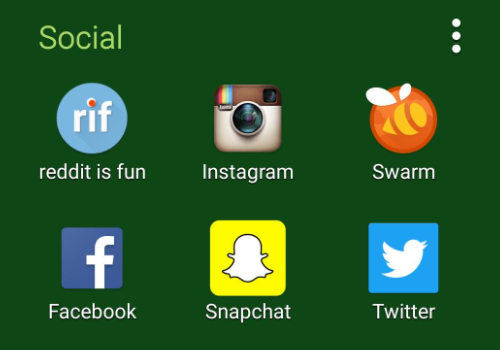 At the time of writing this, I've been living in Bangkok for close to 2 months with another 1 month here before I reassess my location. Nomad life, you know what it is. For this article, I'll be going over my timeline from February to now - with a bit of introduction to stories I'll be writing articles about later on. 
Chinese New Year 2016
I was Living in China (Ironically) for 2 years and while Chinese holidays are great since they span a couple weeks, in my 1st year of Shanghai life, I was stuck in the country for CNY. Many of my good friends had plans to visit Thailand and other tropical countries, but with my business visa at the time I couldn't afford to leave the country.
2016 was another story - I wouldn't miss out on a chance at hot weather and clean air a second time around. Coincidentally, my homie Seth was planning a 6 month backpacking trip so in the weeks leading up to CNY, we tried to coordinate meeting up in Thailand. Tried to. Our communication was a fucking mess, days to a week between replies - from both sides of the conversation. I just said fuck it and booked my flight to Bangkok for a couple days before CNY started. The day before I flew out, I sent him a message and it turned out we arrived on the same day just a few hours apart. Dope.
Seth's been on point with his Thailand travel blog the whole time he's been out here, check that shit out if you have some time. I pop up in there pretty often and his writing style is pretty funny. Some of his one liners really get me going.  On arrival, we stayed at this dank ass AirBNB with a rooftop pool close to this club area called RCA. It was nice for a few days, but we wanted to meet travelers and switched it up to the absolute best hostel I've been to: Bodega Bangkok.
I can't stress it enough, this place is the Bom's. Comfy beds, beer pong and amazing staff - all of which I've become good friends with in my many stays here. It's a subtle detail to hostel design but one thing that makes the vibe there so good is that you need to walk through the entire common area right off the hop. Reception, kitchen and bar all in one. You'd have to be a massive asshole not to make friends here. I mean that because if you want to do anything, you're walking past groups of people doing the exact same shit you are: Traveling. 
"I'll just...push my flight back."
After spending a week at Bodega, we had met dozens of amazing, unique people. True homies 5 ever. Pretty much every cool person we met was making their way to Koh Pha Ngan for the Full Moon Party at the end of February. I moved things around with work back in China, said fuck it yolo and extended my stay in Thailand. See a pattern here? We had a philosophy while traveling that if it sounded like a dumb idea, we should do it. I had only budgeted for CNY, now I had to stretch out my money an extra week. Whatever.
Before heading to Koh Tao, we made a Facebook group chat (TYBG for uncensored internet) with everyone we met to make it easier to keep up with each other and for coordinating hostels for Full Moon. Seth spent his time getting diving certified while I just kinda chilled the fuck out on Sairee Beach for days on days. I got a lot of marketing shit done from shade and partied by night. It was dope, unlike anything I've experienced.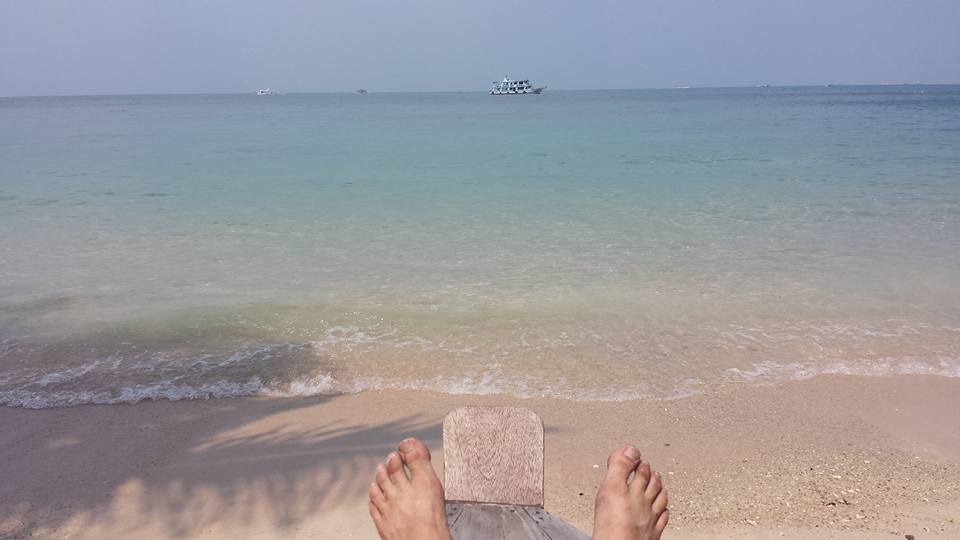 Full Moon is Ridiculous Shit
"Book a hostel as close as you can to Haad Rin Beach - where the party's at." - the best advice we received for Full Moon by far. Seth and I stayed at The Ship Hostel, directly on the beach. Everyone else lamed it out, booking way too late at hostels a 15-20 minute drive to the action. The Ship was unreal - a literal wooden ship with a 36 bed dorm and a dope rooftop overlooking the beach. We had made it a habit to skip rope (3 x 3 minute sets) to keep in shape while traveling, so this view was just amazing. Watching the ocean while bumping music on The Ship was so soothing. Look at Wrist became the soundtrack of this workout, shit had us bouncing.
Linking up with our entire crew of 20 really made the Full Moon Party - for all of us. Rolling with a squad that big is kind of ridiculous, just picture it. Anywhere on the beach we went to was suddenly THE place to be. I won't get into the details of the night since Seth already did that in his Thailand travel blog, so you can peep game if you really wanna know. Squad.
Back to Bangkok. Twice.
My 7 Bom's homies continued their Thailand exploration after Full Moon, while I had to go return to China to work out a contract with my marketing agency. Treking back to Bangkok alone, I had one and one thing only to look forward to: Giulia. We had met briefly at the start of February at Bodega and had chat an insane amount on FB while I was in the south. I remember trying to scroll to the start of our conversation to see when we met and it was thousands of messages, it took a while.
We had just a weekend of partying together before I had to go back to China, but really hit it off - I found myself making immediate plans of returning to Thailand so we make it work. 2 weeks in Shanghai, posted up at my homie Walt's crib then I made my return. Giulia had travel plans from before we met, so it's been a lot of on and off time together while I've been in Bangkok for the most part. That's about all for this introduction to my Thailand travel blog, but expect more stories from the adventures we go on all year round.
Like my writing and want more?