4 Creative and Underrated Ways Get Instagram Followers in 2019
I don't know about you but every Instagram marketing article I've read lately has felt the same. Follow / unfollow is still (somewhat) effective. Create unique content with engaging captions. Post when the most people are online. Lame! Although I haven't found any major Instagram growth hacks in recent time, I've been toying around with atypical methods for gaining new followers that I want to share with you. Hopefully at least 1 of the 4 sounds exciting and gives you new energy that you can channel into growth.
Auto-Comment on Instagram Posts with Engaging Questions
Absolutely do NOT use the default auto-comments found in every Instagram bot. What you should be doing is asking questions that are so specific, engaging and human that they don't seem automated. Everyone on the planet has been hit by those "nice photo, check out my feed" comments, so don't be that person. Instead, I would do some research on what people talk about in your niche on Instagram then hop on a service like Instazood.
Asking questions, especially ones that are location-specific will result in dramatically higher reply rates and conversions to new followers. If you're in the travel niche, asking for restaurant or accommodation recommendations is an easy win. Auto-comment on location-specific (ie. Bali, Indonesia) hashtags or geotags asking tourists where the best places to eat are. Just like any other form of automation, I recommend trying this out manually first. Once you've received enough positive response and a reply rate you're happy with, then it's time to scale up with Instagram bots.
If you're having trouble coming up with comments that will capture attention effectively, check out my guide to developing your own Instagram commenting strategy.
Launch a Badass User-Generated Content Campaign
User-generated content is more times than not much more memorable to consumers. I'd chalk it up to being more relatable on a personal level, though this isn't always the case. Sometimes people just love to bask in the creativity of others, even if they don't necessarily have a shot at standing out from the crowd themselves. This is often the case in the travel and fashion industries, where top performing UGC has the advantage of unique environments and out of the box thinking.
UGC campaigns launch and fall flat on their face all the damn time, with only a handful empowering themselves with a lingering grasp on public memory. This is typically due to 2 reasons: lack of research and poor execution.
Some things you should consider when planning a UGC campaign:
Creating or finding a badass hashtag your audience will connect with

Designing your product (or just this campaign) to be more Instammable

Find a space to publicly showcase stand-out UGC (your homepage for example)

Reach out to influencers who can hop on board right at the launch of your campaign

Lead by example: Show your users how it's done with your own creative takes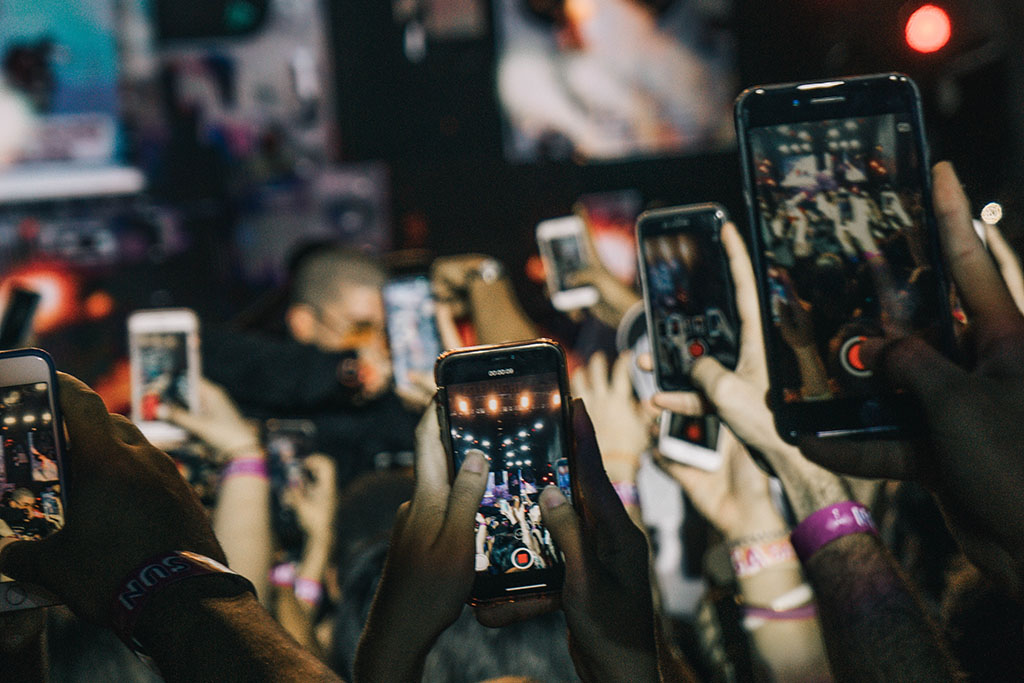 Auto-Viewing Instagram Stories Geotagged Near Your Business
Or better yet, auto-view Instagram Stories geotagged at your business! For this method, you'll need an Instagram bot that allows you to automatically view Instagram Stories. Ideally, you want to pick up a bot that allows very narrow targeting so that you can go ultra niche for a higher conversion rate. While I normally use Ingramer for my day to day Instagram growth, when using this method, I'll switch my account over to InstaVast. Both are among my favorite Instagram bots, but InstaVast tackles auto-viewing Stories like a champ.
The most important part of this strategy is opening up your targeting wider than normal. It sounds paradoxical when I just said to go ultra niche, but what I mean is that you shouldn't be so narrow in terms of what accounts' Stories you view. Forget all about the targeting options used for auto-liking and auto-following because viewing Stories isn't just a completely different ball park. It's a completely different sport altogether. From the dozens of Instagram accounts I've used auto-viewing Stories on, I found that average CR on auto-viewing Stories ranged from 0.7% to 4%. However, when switching to geotagged targeting, I discovered an increase of CR to 2.2% to as high as 6%!
Here's how to go ultra niche when auto-viewing Instagram Stories:
Run multiple geotagged targets at all popular pins near your business!

Increase media age to 1 Month

Remove max followers limit

Set max following limit somewhere 2.5k to 5k

Remove min posts limit

Don't skip business accounts
Create a Captive WiFi Portal that Requires Instagram Authentication or Follow
I just want to be upfront in saying that I don't recommend going black or even gray hat with this method because it can breach the lines of legality very quick. Creating a captive WiFi portal that's representing another business entity that you don't manage can get you in a ton of legal trouble. Not worth it!
With that out of the way, let's jump into it. Captive WiFi portals can be extremely effective and powerful tools, forcing users into engaging with whatever CTA you want. I'm willing to bet you've experienced this before, probably at a Starbucks. To use their WiFi, you need to either create an account with your email (and opt into their marketing list) or with a social media follow (usually Facebook).
After spending the last couple years in Thailand, I've seen the shift in people aged 18-28 using primarily Instagram rather than Facebook. Pretty much every tourist here posts their trip highlights on Instagram or even uses it for everyday messaging. And with that trend in place, I've found that using captive WiFi for Instagram follows to be an incredibly effective tool.
The method for creating a captive WiFi portal varies by device and region, so put some time into figuring out the best approach for your business. If you want a more professional stab at it, do a quick search for captive portal providers so you aren't wasting time fumbling over network admin jargon. It can get quite pricey for the initial setup, so do some arithmetic on how many customers will be using your captive WiFI, how valuable Instagram followers are worth to you, etc.